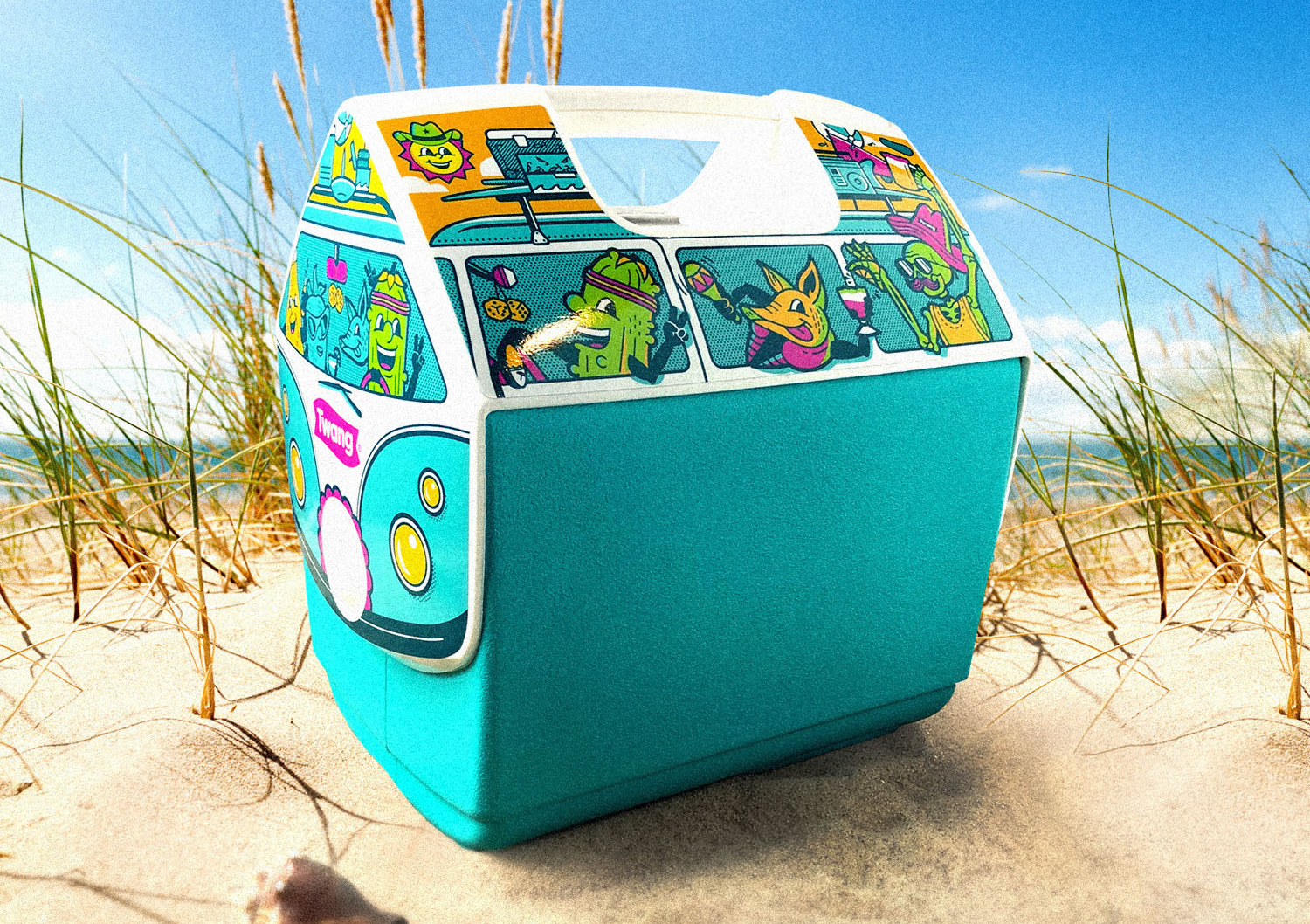 Twang – Summer Campaign Cooler
We transformed an Igloo cooler into a classic beach bus, creating the perfect way to transport any beer or seltzer lovers' favorite 6-pack to the beach and beyond!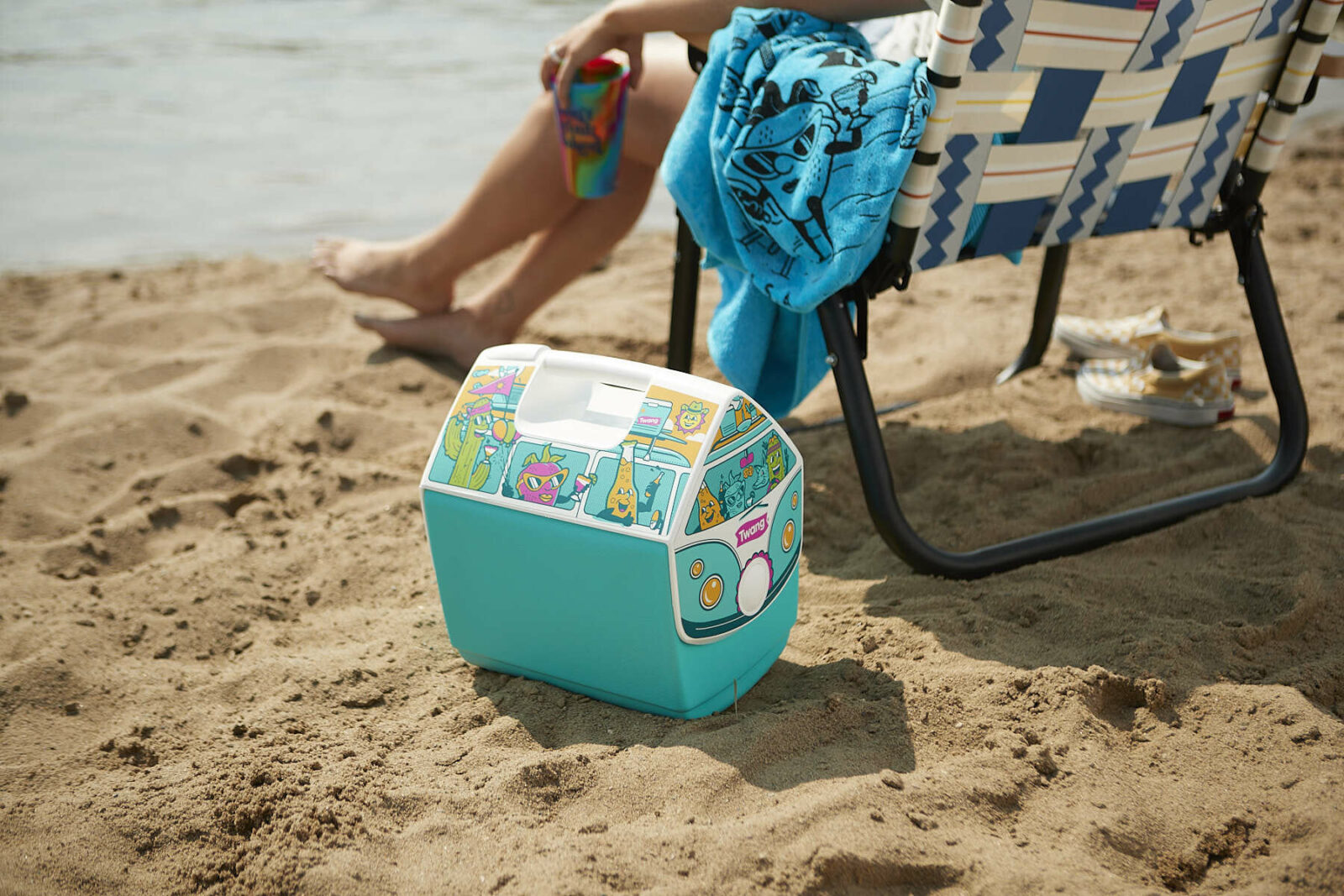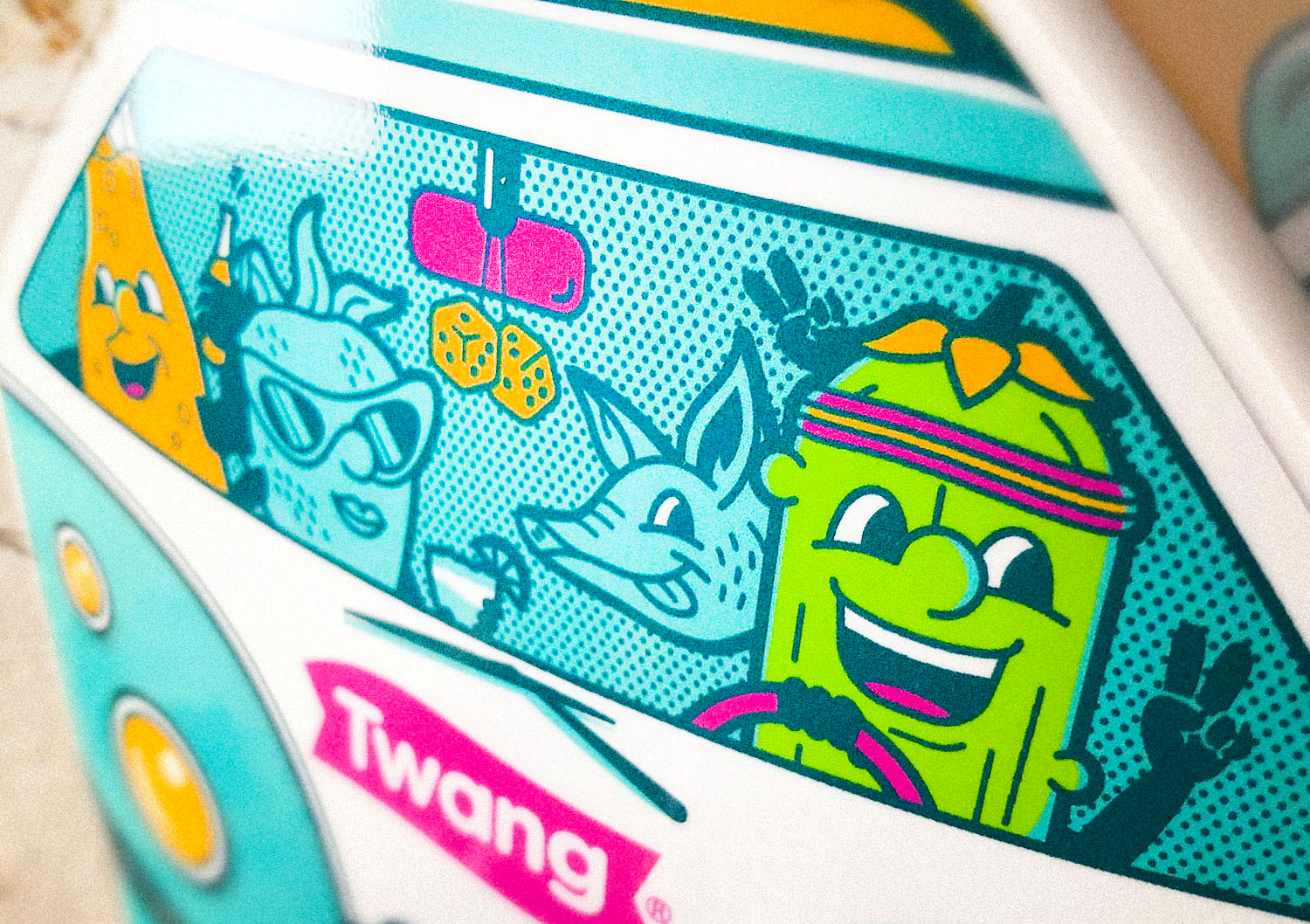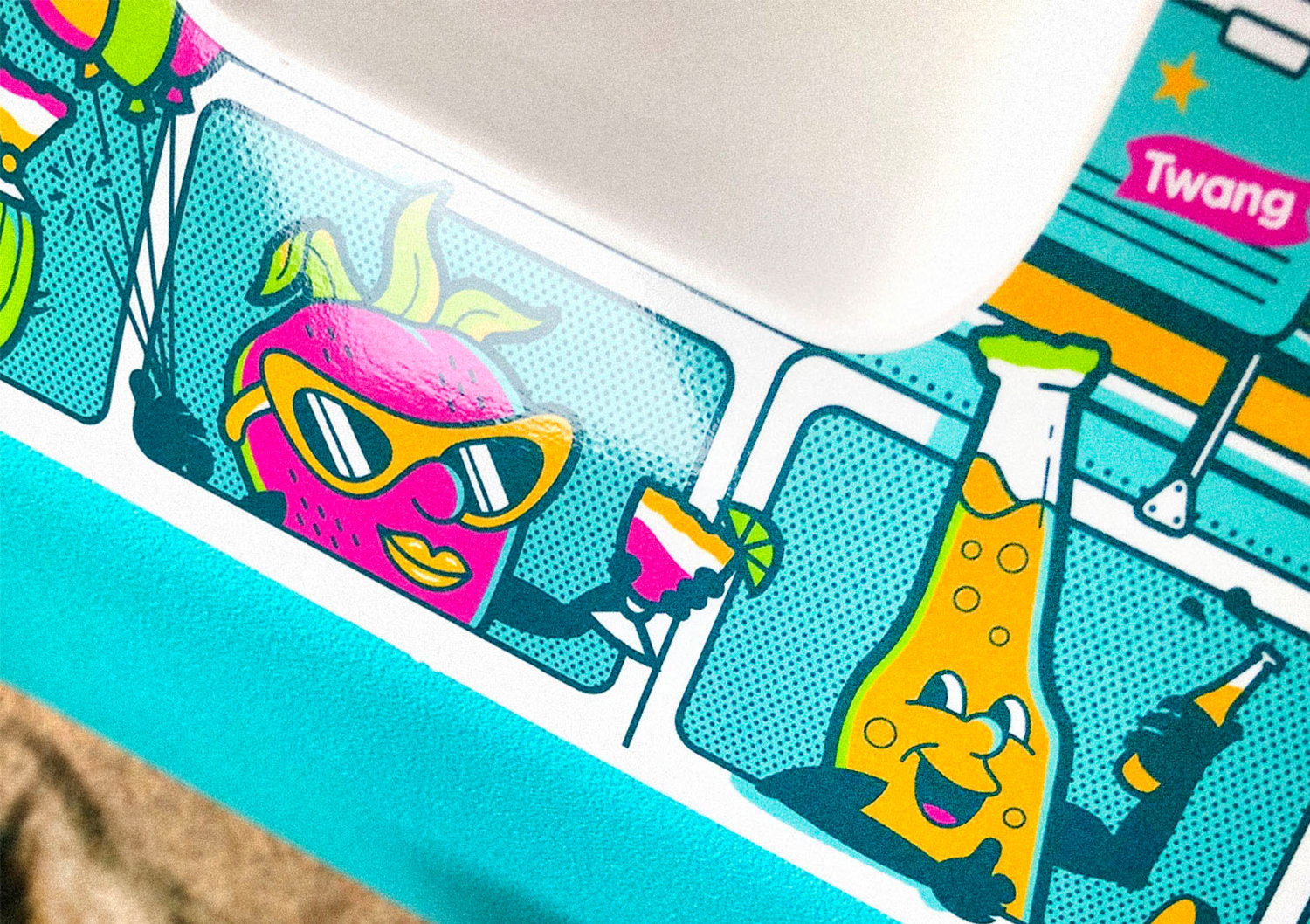 Sunshine or Bust!
Incorporating characters from across Twang's products, we assembled the ultimate beach crew to accompany you on any summer excursion.