Sometimes you just need a meal that is as easy to make as throwing things together into a bowl. As simple as that sounds there's an art to make it all look great and taste amazing. This line of Riega Bowl Seasonings makes that happen with amazing flavors and recipes.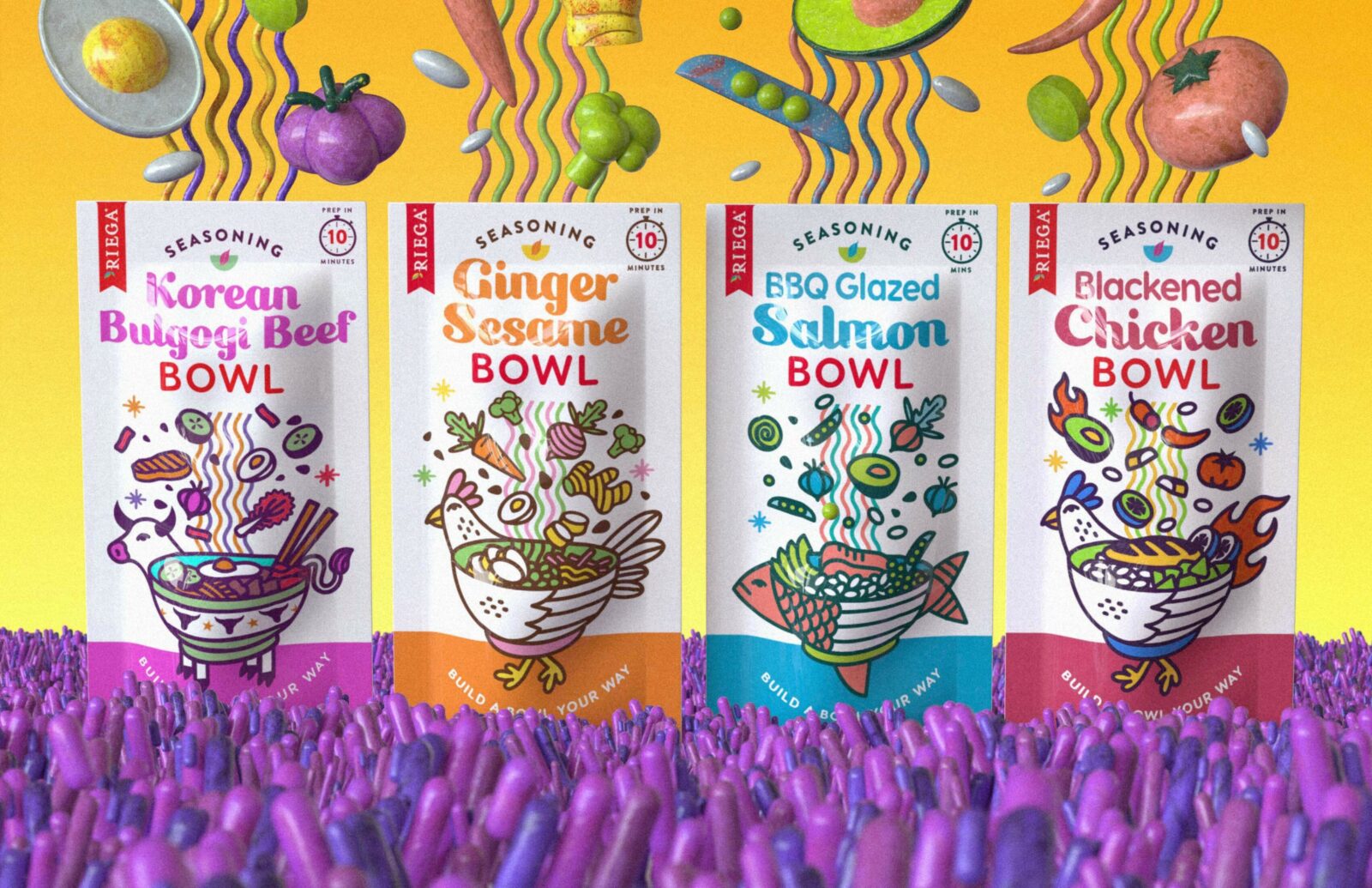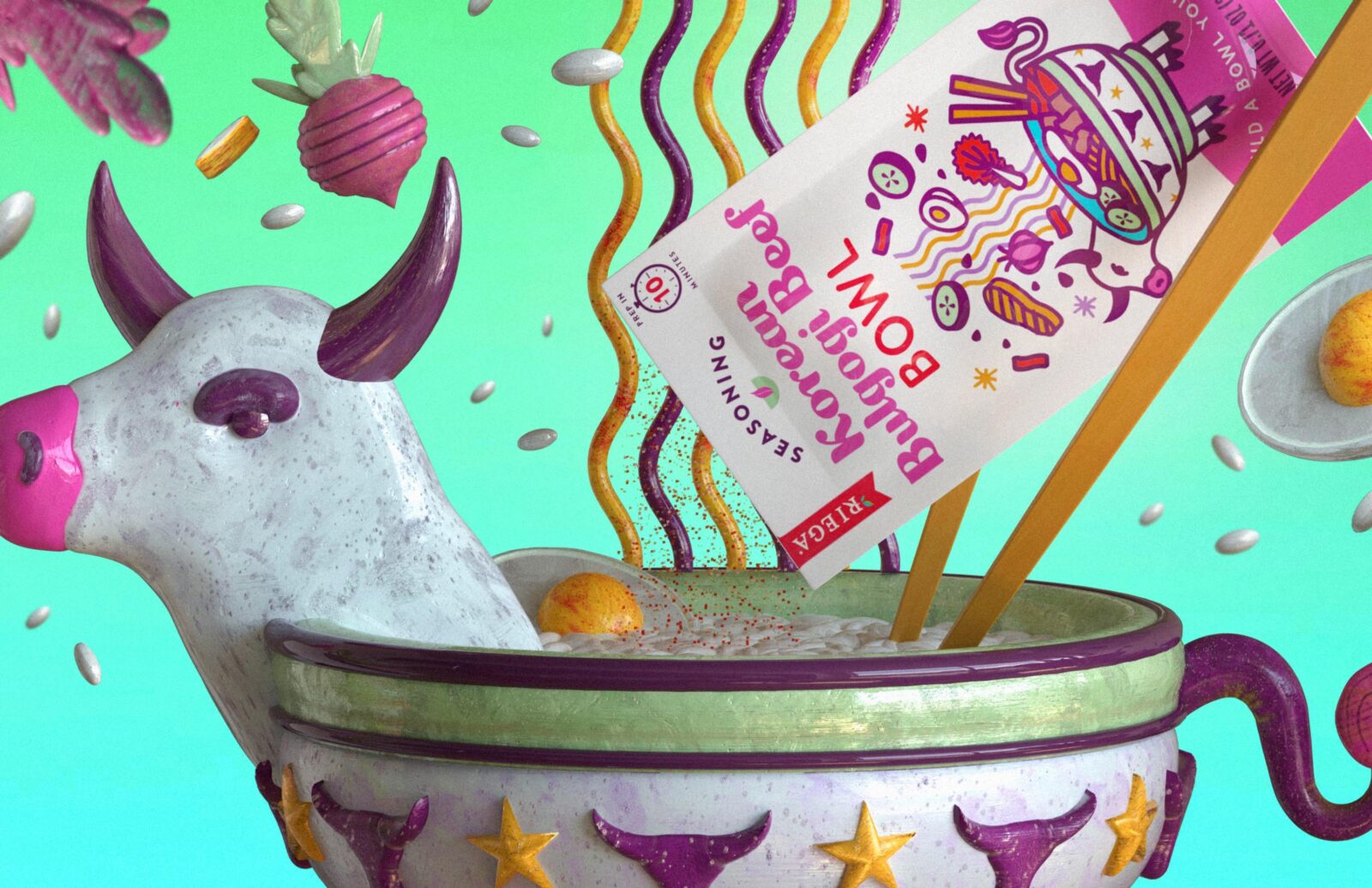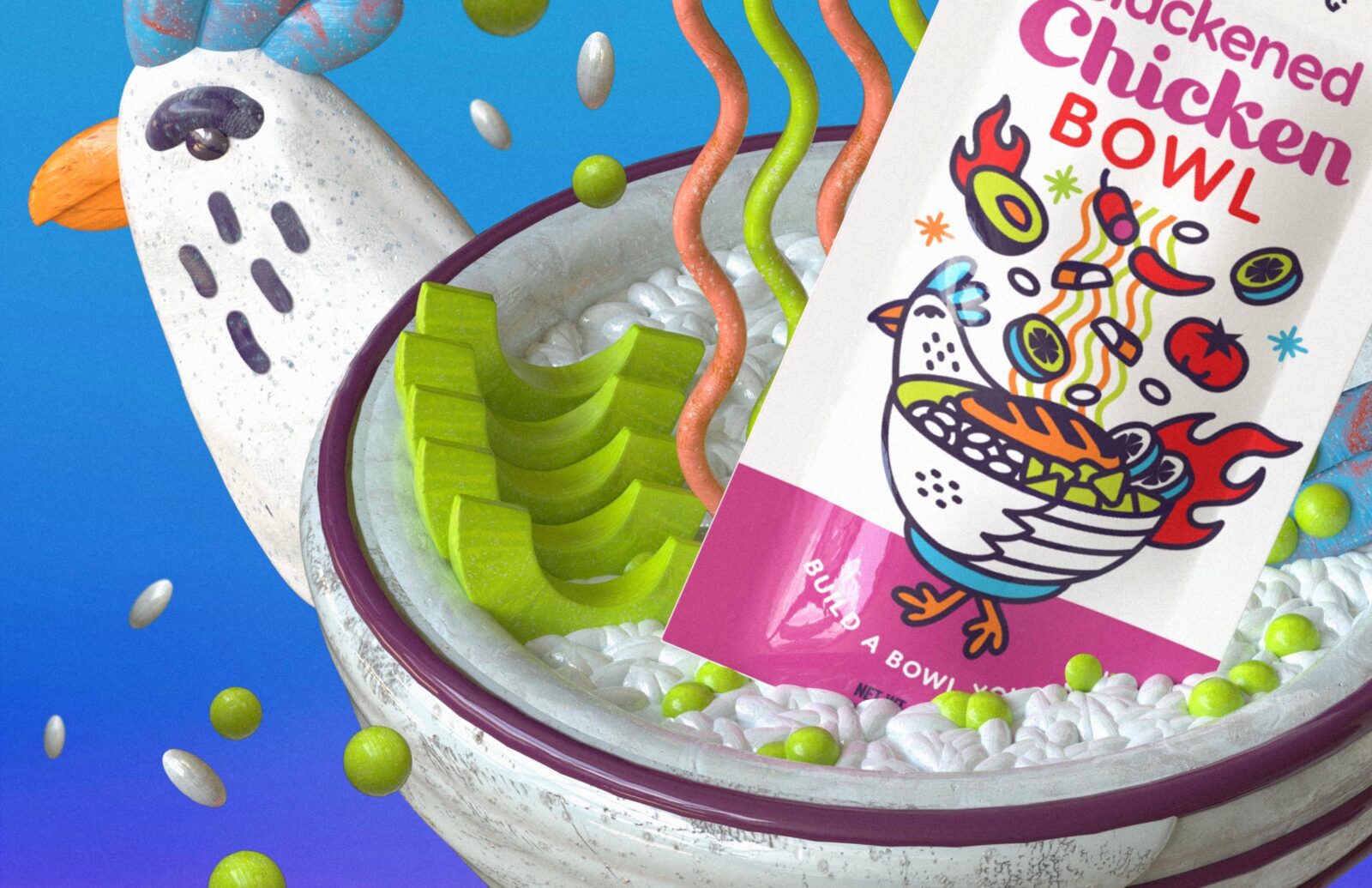 NOTHING BORING ABOUT IT
We believe that shelf presence is very important and we proudly take on the responsibility to make that first sale for our clients. For this project, we chose to use vibrant colors and bold illustrations. "Energy" is something that we purposely maintained throughout the line and who doesn't love the challenge of creating a Chicken Bowl that would stop shoppers' shopping carts on its tracks when they walk past the seasonings aisle.