What's the most unsubtle flex toward your business that you could have? Well, we thought an unworldly giant coaster would do the trick to showcase the fabulous photography talent of 8183 Studios and Restless Spirits Distilling Co's legacy of fine products.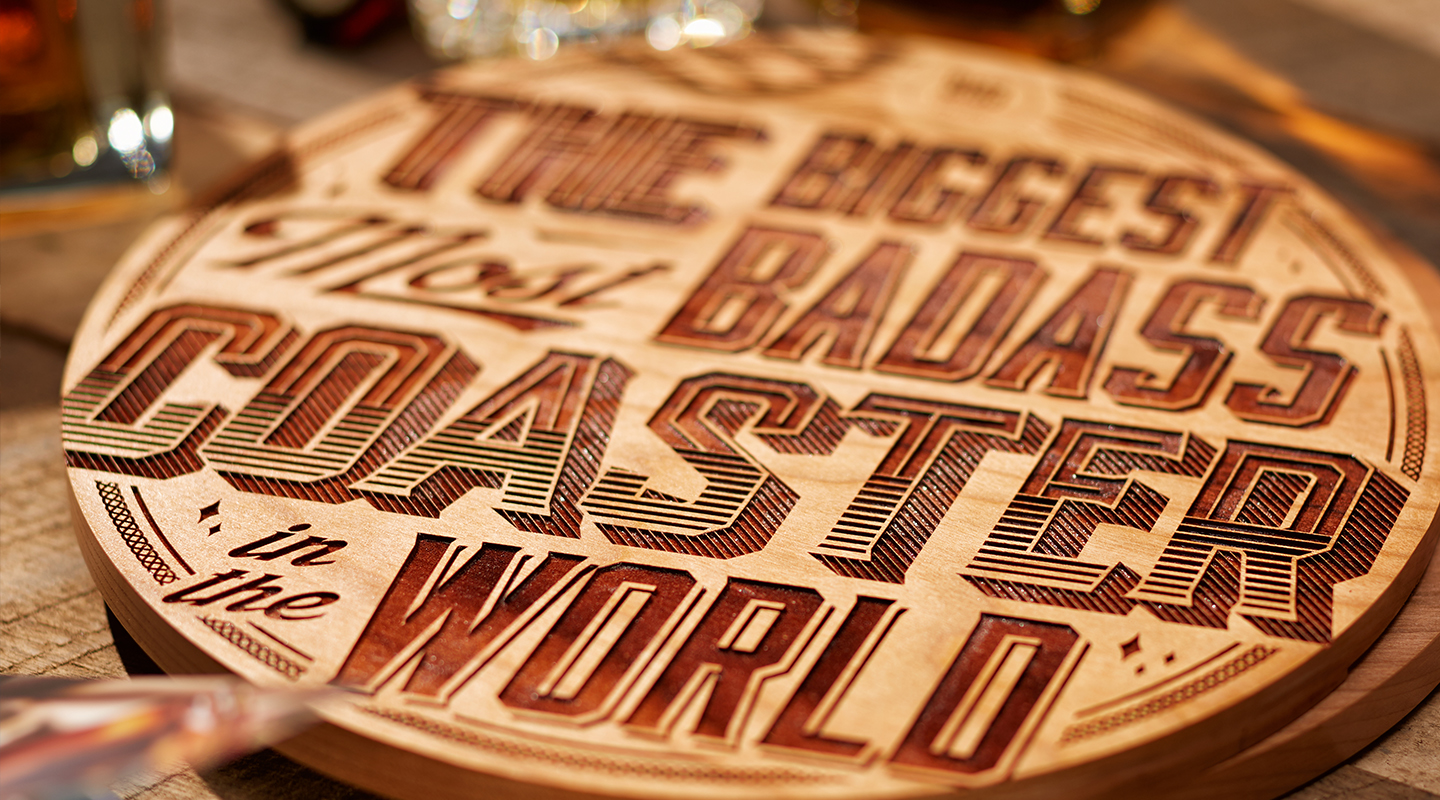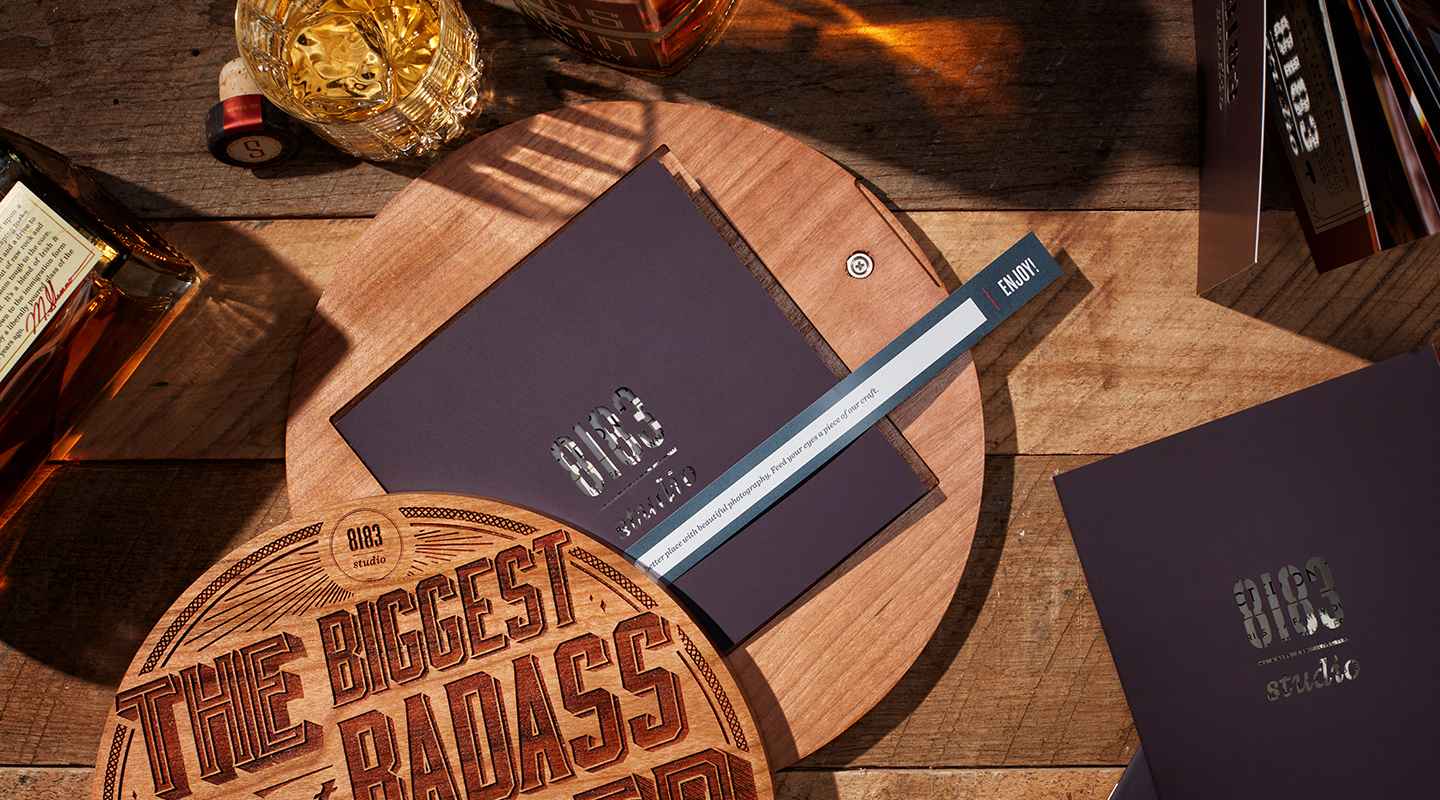 We helped these two companies sit back and drink in the envy from competitors.
A hidden Book
A hidden look-book showcasing the work that 8183 Productions have done for Restless Spirits Distilling Co. complements this self-promotion piece that was sent to Creative Directors and Art Directors at different advertising agencies around the country.