A chance encounter with a vintage candy bar — that's all it took to inspire the people behind Chocolate Frog Cafe. The name of the chocolaty treat is long forgotten, but the memory of the playful frogs that adorned the wrapper remains both strong and oddly perfect.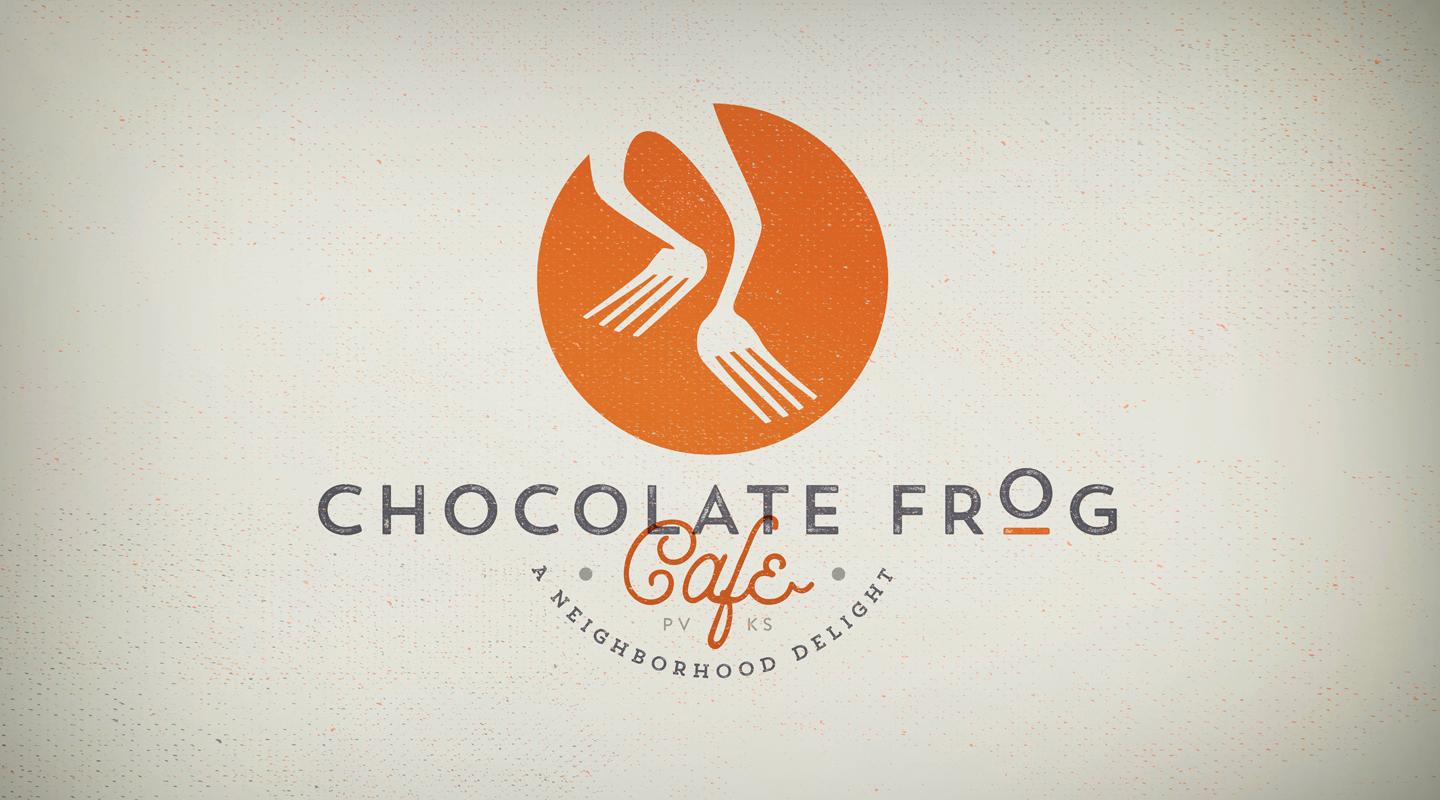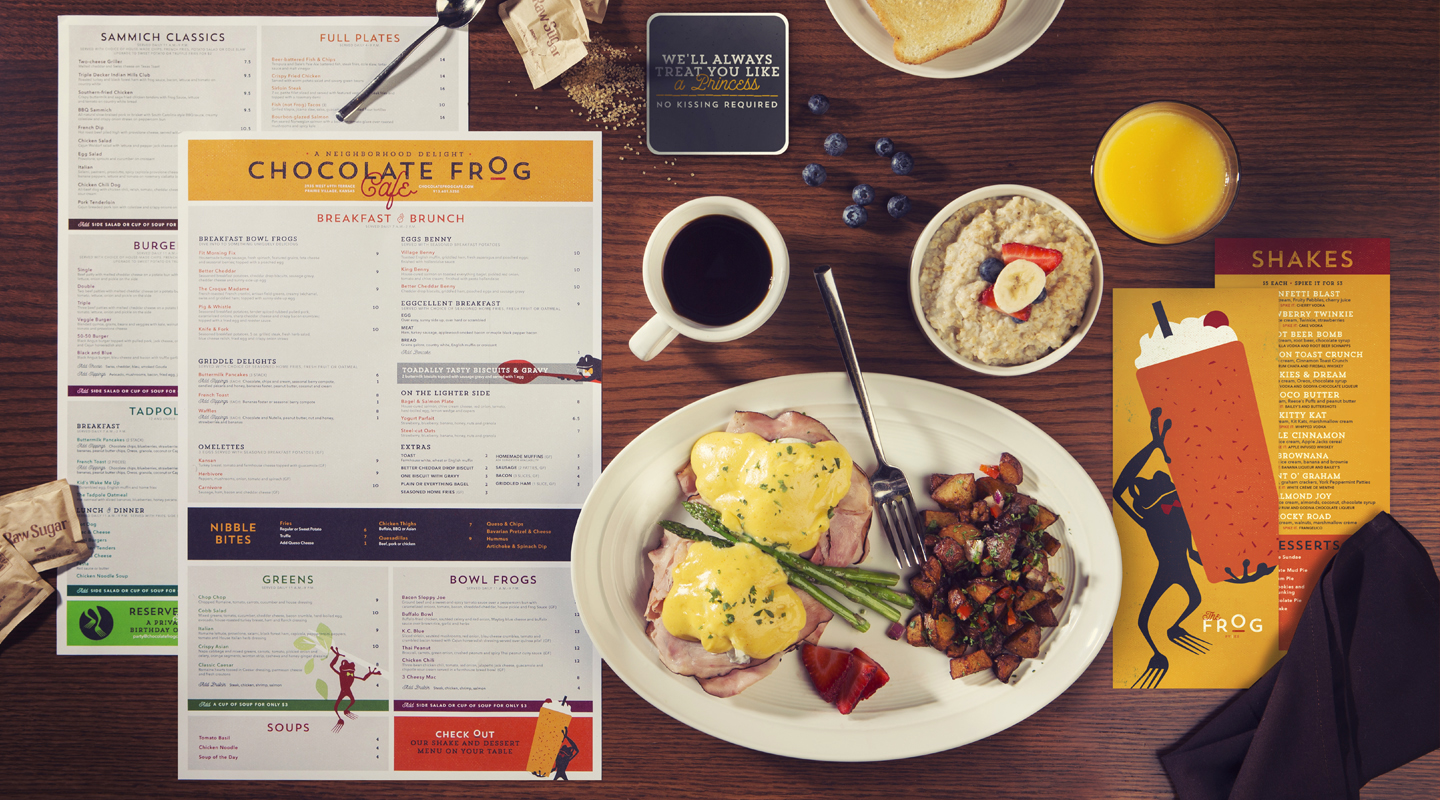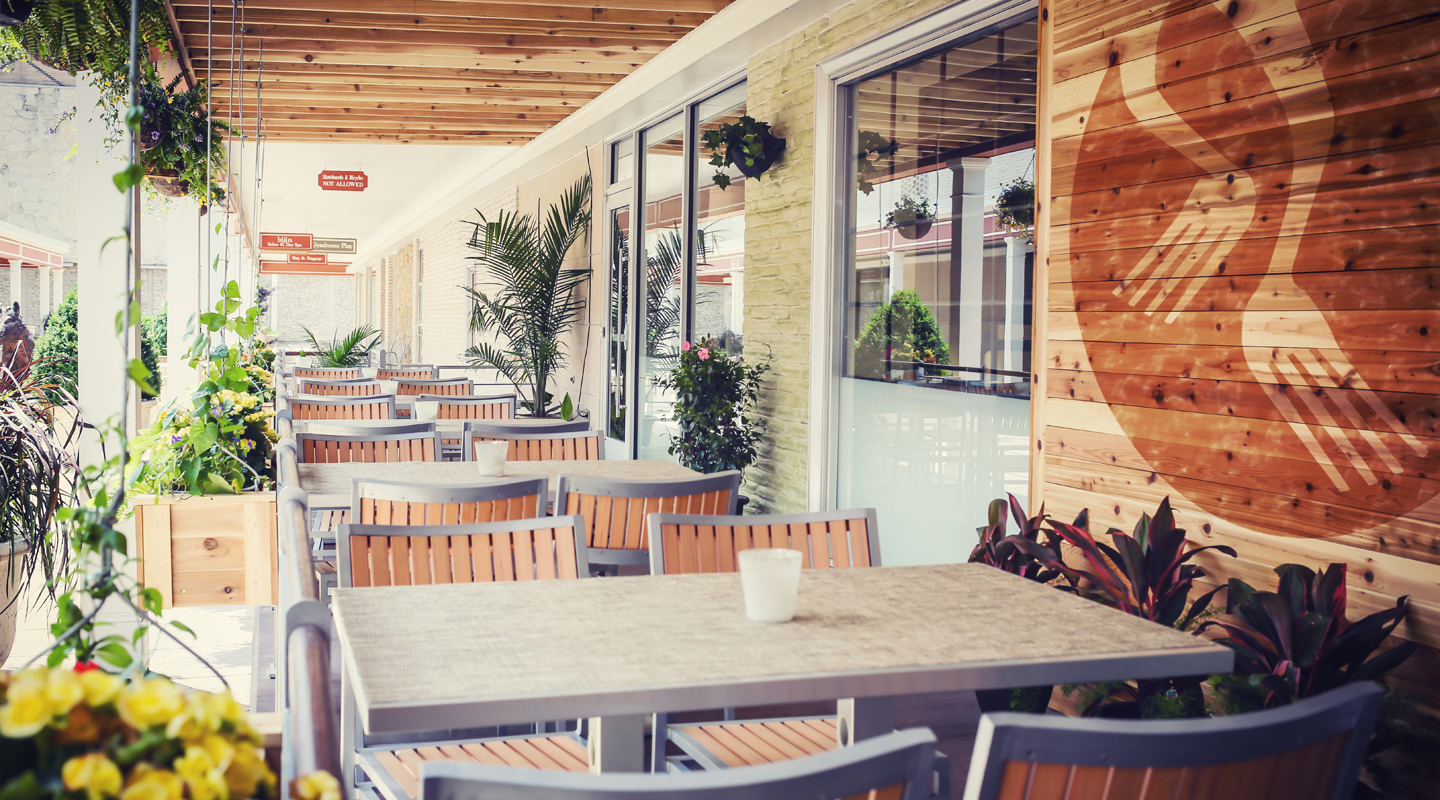 At "The Frog," the aim is to mirror the unexpected delight that all at once relays joy, whimsy and unflinching friendliness.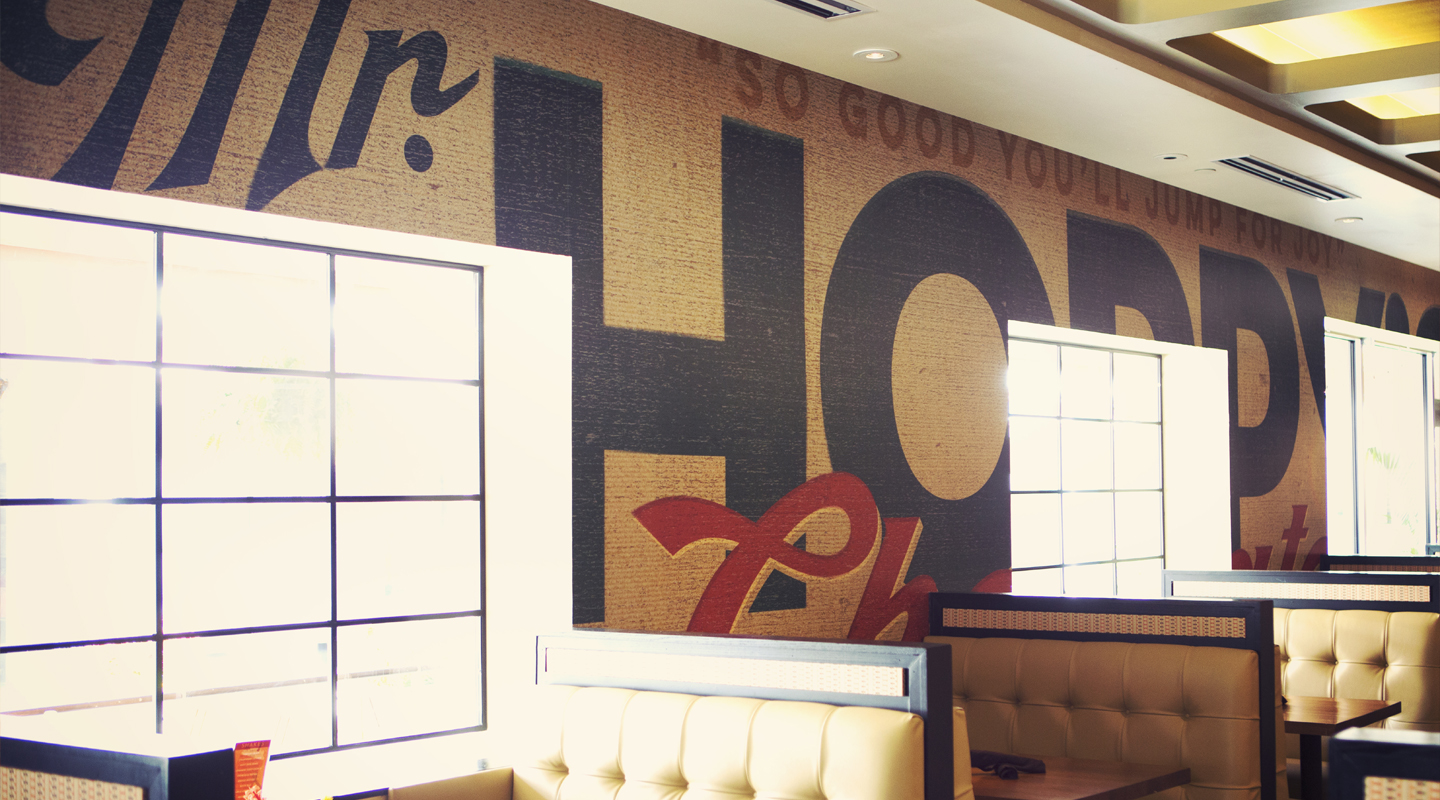 A neighborhood delight
With a cafe-inspired menu that features all-day breakfast, a creation all their own called Bowl-Frogs and almost 20 creative shakes (spiked or not), this little neighborhood pad is sure to delight. The branding, signage, menu, website, exterior graphics, interior touches and wearables all reflect that mood.